SAN DIEGO, Feb. 27, 2019 — Medical Marijuana, Inc. (OTC:MJNA), the first-ever publicly traded cannabis company in the United States, announced today that NFL Hall of Famer and former Rams running back Eric Dickerson will be giving a keynote speech at the Believe National Convention in San Diego on April 14, 2019.
"This event will be one of our largest and most exciting events yet," said Kannaway CEO Blake Schroeder. "We believe that our Brand Ambassadors will benefit from learning about his background as a professional athlete and his experience using cannabidiol (CBD)."
After being drafted in the first round of the NFL draft, Dickerson played in the NFL for 11 seasons with his most success coming with his tenure as a Los Angeles Ram. Dickerson was a 6-time Pro Bowler, NFL Player of the Year in 1986, and the NFL Offensive Rookie of the Year in 1983. In 1999, Dickerson was inducted into the NFL Hall of Fame.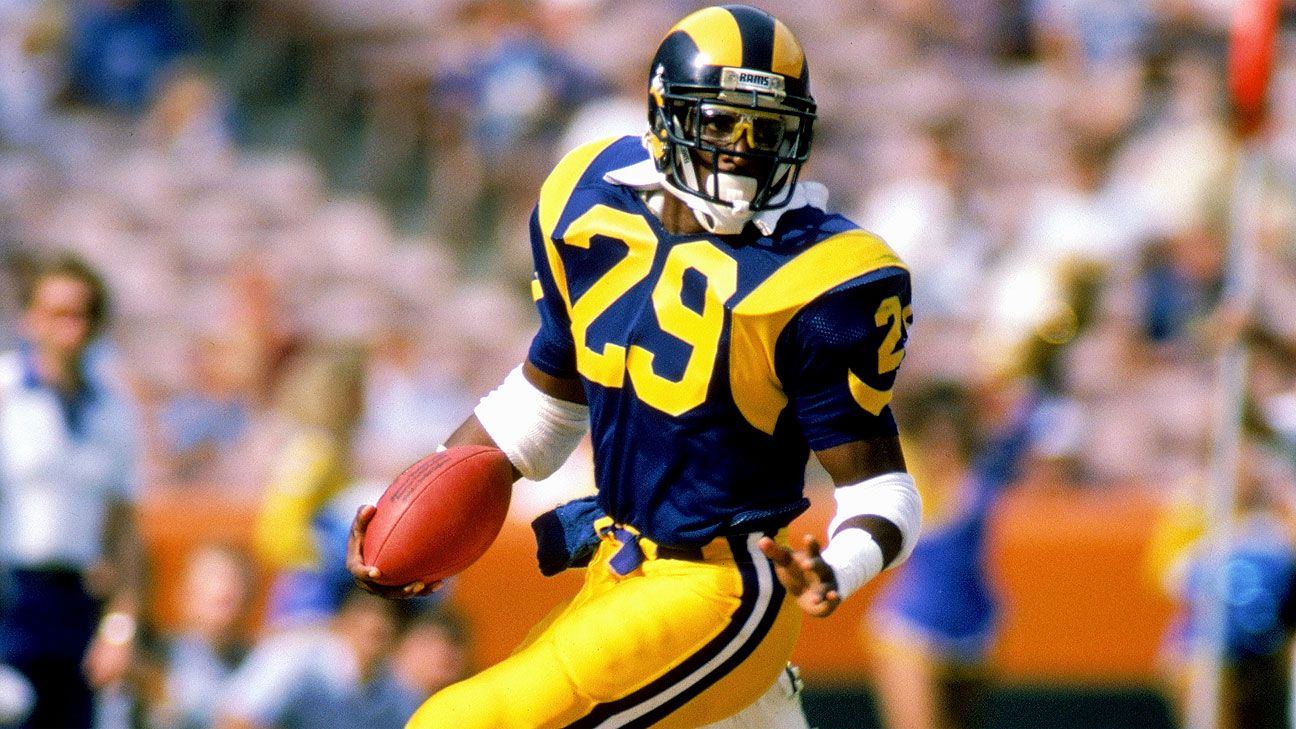 "It's an honor to be invited to this large respected event and share my story on how hemp-derived CBD has helped me," said Eric Dickerson. "Before trying it, I was skeptical about CBD but as I gained a greater understanding about what it is, it became easy to see how it has the potential to benefit many people."
The Believe National Convention will take place at the Sheraton San Diego on April 13-14, 2019. Events like the Believe National Convention are an important opportunity for Kannaway's Brand Ambassadors to immerse themselves within the Kannaway culture, network with fellow Brand Ambassadors, and gain the skills and information necessary to create a sustaining Kannaway business.
For more information about Kannaway®, please visit https://kannaway.com. To buy tickets to the event, please click here.
About Kannaway®
Kannaway® is a network sales and marketing company specializing in the sales and marketing of hemp-based botanical products. Kannaway® currently hosts weekly online sales meetings and conferences across the United States, offering unique insight and opportunity to sales professionals who are desirous of becoming successful leaders in the sale and marketing of hemp-based botanical products.
About Medical Marijuana, Inc.
We are a company of firsts®. Our mission is to be the premier cannabis and hemp industry innovators, leveraging our team of professionals to source, evaluate and purchase value-added companies and products, while allowing them to keep their integrity and entrepreneurial spirit. We strive to create awareness within our industry, develop environmentally-friendly, economically sustainable businesses, while increasing shareholder value. For details on Medical Marijuana, Inc.'s portfolio and investment companies, visit www.medicalmarijuanainc.com.
To see Medical Marijuana, Inc.'s corporate video, click here.
Shareholders and consumers are also encouraged to buy CBD oil and other products at Medical Marijuana, Inc.'s shop.
FORWARD-LOOKING DISCLAIMER
This press release may contain certain forward-looking statements and information, as defined within the meaning of Section 27A of the Securities Act of 1933 and Section 21E of the Securities Exchange Act of 1934, and is subject to the Safe Harbor created by those sections. This material contains statements about expected future events and/or financial results that are forward-looking in nature and subject to risks and uncertainties. Such forward-looking statements by definition involve risks, uncertainties and other factors, which may cause the actual results, performance or achievements of Medical Marijuana, Inc. to be materially different from the statements made herein.
FOOD AND DRUG ADMINISTRATION (FDA) DISCLOSURE
These statements have not been evaluated by the FDA and are not intended to diagnose, treat or cure any disease.
LEGAL DISCLOSURE
Medical Marijuana, Inc. does not sell or distribute any products that are in violation of the United States Controlled Substances Act (US.CSA). These companies do grow, sell, and distribute hemp-based products and are involved with the federally legal distribution of medical marijuana-based products within certain international markets. Cannabidiol is a natural constituent of hemp oil.
CONTACT:
Public Relations Contact:
Andrew Hard
Chief Executive Officer CMW Media
P. 858-264-6600