CBD and potential FDA regulation, CBD in Europe, and CBD disrupting the direct selling market lead our company headlines this week.
Medical Marijuana, Inc. and our family of companies were at the center of numerous news stories this week as our efforts to expand access to consumers worldwide continued to inform and CBD policy and positively impact markets here in the U.S., in Europe, and around the globe. Here are a few of our biggest media stories from the past week.
Medical Marijuana, Inc. CEO Speaks Before FDA
With consumers in the U.S. calling for access to CBD products, the FDA has taken steps to begin laying the framework of CBD regulations. Late last month, the FDA held a public hearing to hear from experts as they consider potential regulatory framework for CBD products. Medical Marijuana, Inc. CEO Dr. Stuart Titus was one of the speakers chosen for this important hearing.
"The current debate really lies within the FDA because they've already approved a CBD-based medicine," Dr. Titus was quoted saying in U.S. News & World Report. "So they're kind of struggling with, how can CBD become both a dietary supplement as well as a medicine?"
Some experts who spoke at the public hearing recognized that CBD has the potential to become be regulated separately as a pharmaceutical and a dietary supplement, depending on CBD levels and formulations. Medical Marijuana, Inc. subsidiaries like HempMeds® and Kannaway are already selling their CBD products to consumers, while our investment companies Kannalife™ Sciences and AXIM® Biotechnologies are pursuing new drug status for cannabinoid-based treatment options for conditions like IBS, CTE, drug-induced psychosis, and the symptoms of chemotherapy and AIDS.
"Speaking publicly at this hearing was a historic step for our Company," said Dr. Titus of being invited to speak. "We feel very fortunate that our voice in the industry was heard and that we were able to educate the FDA on how CBD supports our Endogenous Cannabinoid System (ECS)."
Coverage of Dr. Titus and his presentation to the FDA were covered by the following media outlets.
Additionally, Dr. Titus and John W. Huemoeller II, CEO of Medical Marijuana, Inc. investment company AXIM® Biotechnologies, Inc., wrote an op-ed article in FOX Business on the FDA's CBD regulation debates. You can read what the two leaders have to say about the regulation of CBD via FOX Business Online.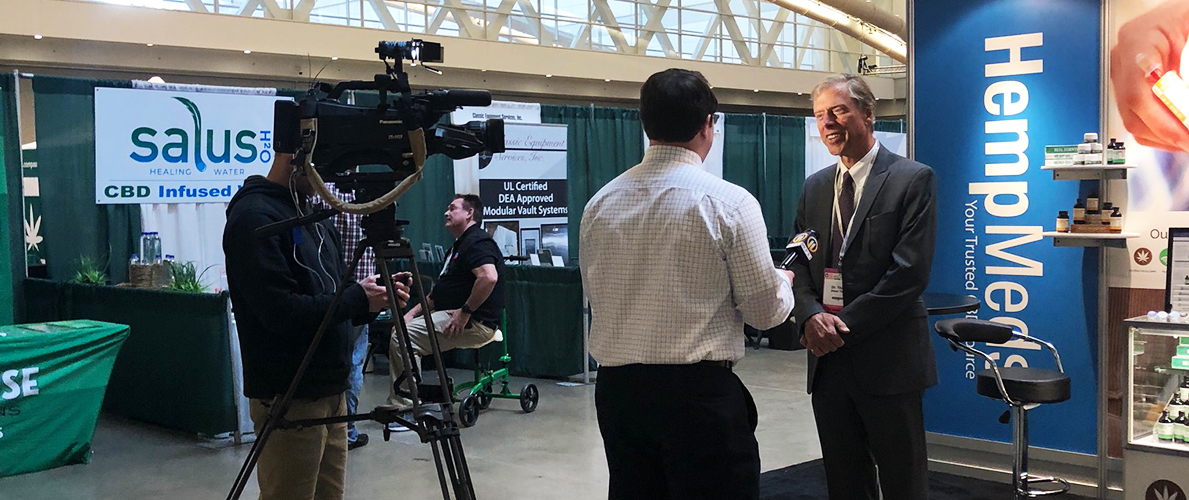 More Dr. Titus Interviews
Dr. Titus was interviewed last week by Business.com for their piece on starting a cannabis business. As the value of the cannabis industry passes $10 billion, Dr. Titus points out that the industry is still in its infancy.
"The whole industry itself is at the very ground-floor level," Dr. Titus revealed. "I believe there is plenty of opportunity. It's the very, very early stage [for] everything from medicinal to recreational, support industries and infused products. Creative minds, unique products and delivery methods will just continue to move along as time goes, and I think there's ample opportunity for people to make a significant business opportunity in this incredible industry."
Dr. Titus was also interviewed for a piece on Elite Daily and Newslive.com about Ben & Jerry's announcing its intention to sell a CBD-infused ice cream.  
Bulgaria Authorizes Kannaway CBD as First for Free Sale
The country of Bulgaria became the first in the European Union to give authorization to a company to freely sell CBD on the open markets when it gave Kannaway this groundbreaking first European Free Sale Certificate for CBD.
"According to official documents procured exclusively, Bulgaria's Ministry of Agriculture, Food and Forestry, and the Bulgarian Food Safety Agency, have issued a Free Certificate of Sale for a series of products containing CBD,"an article in Forbes reads. "The products, produced by Kannaway, a subsidiary of publicly traded cannabis company Medical Marijuana Inc. (OTC: MJNA), are now certified to 'comply fully with relevant requirements of the Law on Foodstuffs of Republic of Bulgaria and of Regulation (EC) No 852/2004 of European Parliament and the Council on the hygiene of foodstuffs.' The permit also allows for exports."
Previously, European countries considered CBD to be a "novel food", requiring a lengthy permitting process. This Free Sale Certificate from Bulgaria is the first to list CBD as a food product, sold similar to traditional foods. Setting this precedent could potentially lead to its approval as a food throughout the EU.  
This news was also picked up by the following news outlets: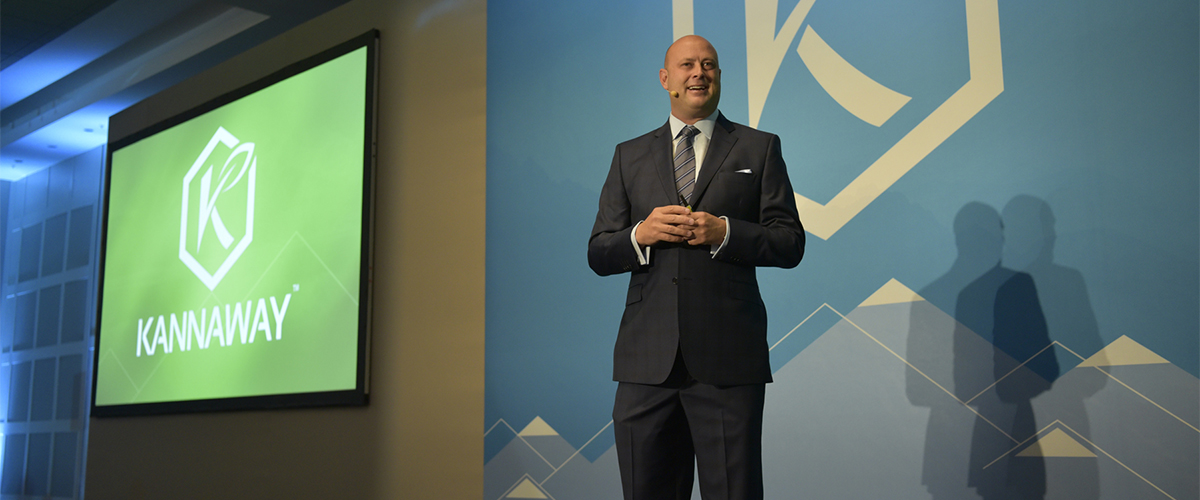 Kannaway Listed as Industry Changer By Direct Selling News
A recent article in respected network marketing website Direct Selling News included Kannaway in its look at how the direct selling industry has changed over the past ten years. Like in nearly every other market its touched, CBD has exploded with the direct selling business model, and Kannaway was one of the leading businesses in sales revenue in 2018.
"Let's talk about hemp first," the article reads. "Products with cannabidiol (CBD)—a non-THC product derived from the cannabis plant—are becoming wildly popular for direct selling. DSN estimates that direct selling's CBD revenue reached $300 million in 2018, will hit $600 million this year and will generate $1 billion next year."
Kannaway has consistently set company sales revenue records as it continues to reach a wider audience than ever before. The first direct selling company to distribute CBD hemp oil products, Kannaway recently expanded its operations into Europe and has set its sights on entering the market in Japan.
More Media Coverage
Visit our Investors Page to find more headlines featuring the Medical Marijuana, Inc. family of companies, or follow our company news feed for the latest from all our companies.